Virtual Summer Camp
Thank you to everyone who joined in with our online activities as part of the Virtual Summer Camp. Our staff worked hard to bring you a variety of sessions ranging from arts and crafts, dance lessons, trick shots, learning languages and sports.. and we had a ball doing it!
If you logged in and would like to share any feedback or tell us what you enjoyed the most, drop us a line at enquiries@firefitorg.uk 
You can still catch up with any of the videos you mihgt have missed so the fun and activities can continue. Head to FireFit Hub Youtube account!
Although activities are aimed at those age 6-11 who would have attended one of the camps, all children and young people who can access the Internet is welcome to get involved. If you miss any, you can catch up on previous sessios on both the video and playlist section of the page.
Virtual activities for week commencing Monday 3rd August: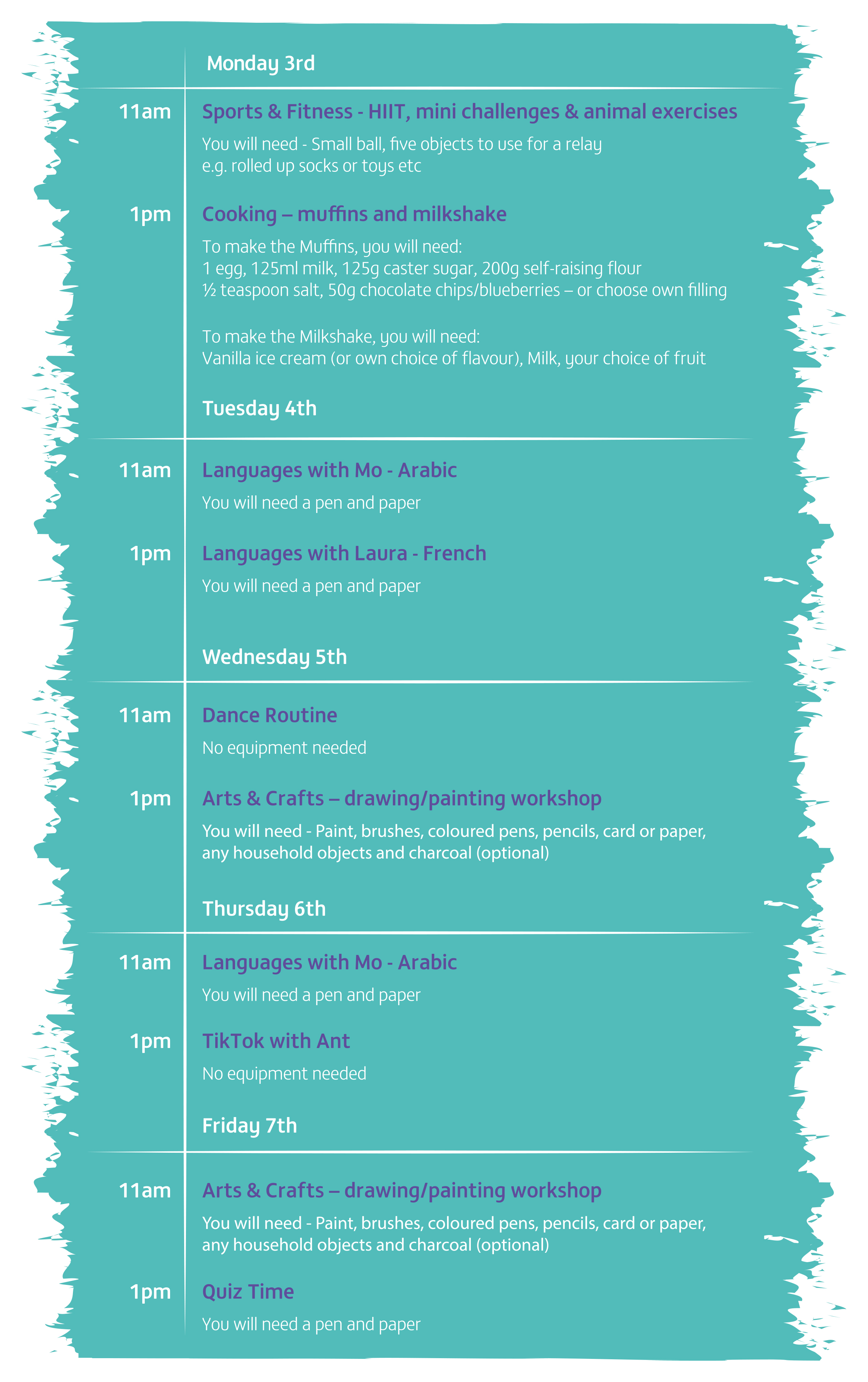 Help spread the word to those who may benefit from our online activities.
Everyone is welcome and don't forget, if you email 'Virtual Summer Camp' to enquiries@firefithub.org.uk the team can send you weekly updates.
We'll also update weekly sessions through social media. Hope to see you online!