Vaillant's Impact for Community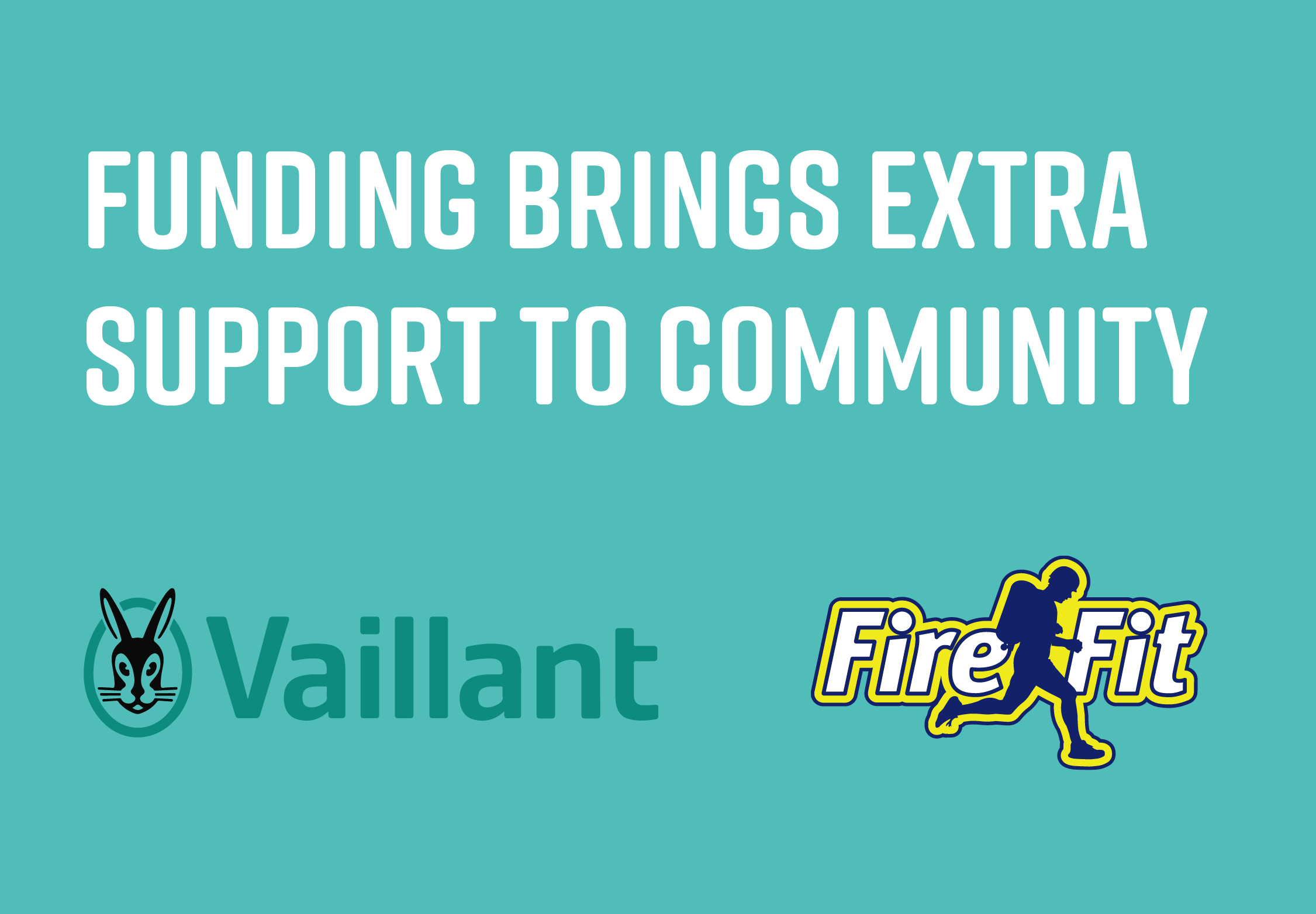 Covid19 has had an extraordinary impact on families, particularly young people who have seen significant changes to their routine, ability to access education and the reduction in peer-to-peer support.
When restrictions first hit, youth and community hub, FireFit, began looking at alternative ways to continue supporting young members. In addition to creating ideas to replace the activities and social connection normally made at the Hub, staff identified a greater need taking place in the home.
As a city that thrived on the entertainment and hospitality industry, Liverpool was hugely affected by the pandemic. Many members and their families were being impacted by a reduction or loss of work, alongside the added pressures of home-schooling and increased isolation.
Thanks to ongoing support from organisations such as Vaillant UK, FireFit Hub was able to reach more people in the community with support during such a challenging time.
Vaillant kindly began building up donations for each boiler they sold, with the gift amounting to a fantastic £4,788, it made it possible for staff to deliver activity packs throughout the community and cover the memberships of existing and new members to FireFit:
Distributed 120 Summer Activity Packs to young members and their families, providing fun and educational materials
Supporting 1,249 visits to FireFit Hub junior and youth activities, even though reduced services implemented as a result of lockdown restrictions
Funded 195 Junior Memberships for those aged 6-11
Funded 297 Youth Memberships for those aged 11-19
By providing free memberships, young people were able to access the same provision and support as their peers, which included being able to participate in the Hub's school holiday camp provision and eligible for subsidised or free healthy meals. There were able to get involved with over 30 different activities such as football, arts & crafts, basketball, tennis and more.
In addition to financial respite for parents, young members were also able to receive advice and guidance from our dedicated youth workers, especially needed throughout the pandemic.
Regardless of each member's challenges, reputation or attitude, everybody is given a fresh start when they walk through those doors and as part of the gift received from Vaillant, staff have been able to ensure that doesn't stop if families have been unable to cover membership costs or if the Outreach Team has met a young person in the community who they know has the potential to thrive under FireFit.
Colin Scicluna, Head of Youth, Torus Foundation,
"This generous gift demonstrates the important difference organisations like Vaillant are able to make. It's enabled FireFit and our wider Torus Foundation team to have a greater impact across our communities, supporting young people and families who are were most in need during Covid19.
"We look forward to a continued partnership with Vaillant, whose 'thinking ahead' culture links directly with our own goals of looking ahead of ways to benefiting more young people from across Liverpool. We're working to ensure young people are equipped and inspired to reach their full potential and contribute to stronger communities.
Steve Cipranio, Commercial Director at Vaillant,
"It has been a challenging period for many over the last 18 months with many young people feeling the effects at home and in their education. FireFit Hub has been a central place for support and guidance, empowering young people to improve their physical and mental health through constructive activities.
"We are very proud to be able to provide financial support to this integral part of the local community, enabling more young people and families to gain access to resources and support in order to succeed."
Despite the continuing challenges that Covid19 has brought, FireFit Hub and the wider Torus Foundation charity, continue to look at new initiatives and work with key partners to increase access services for communities, that foster opportunities to thrive and succeed.
The Hub has built a reputation for delivering high-quality sport, fitness, and creative activities in sector-leading facilities to improve the physical, mental health and wellbeing of members and the surrounding community in a safe, supportive and welcoming environment.
In addition to the programme of activities, we're training staff to deliver the newly attained licence for the Duke of Edinburgh's Award and we're working with teams across the Foundation to help increase skills and job opportunities to widen support.
If your organisation would like to consider supporting the work of FireFit, let's start a conversation. Email partnerships@torusfoundation.org.uk today.
Back to the Support Us page