Guess who's back!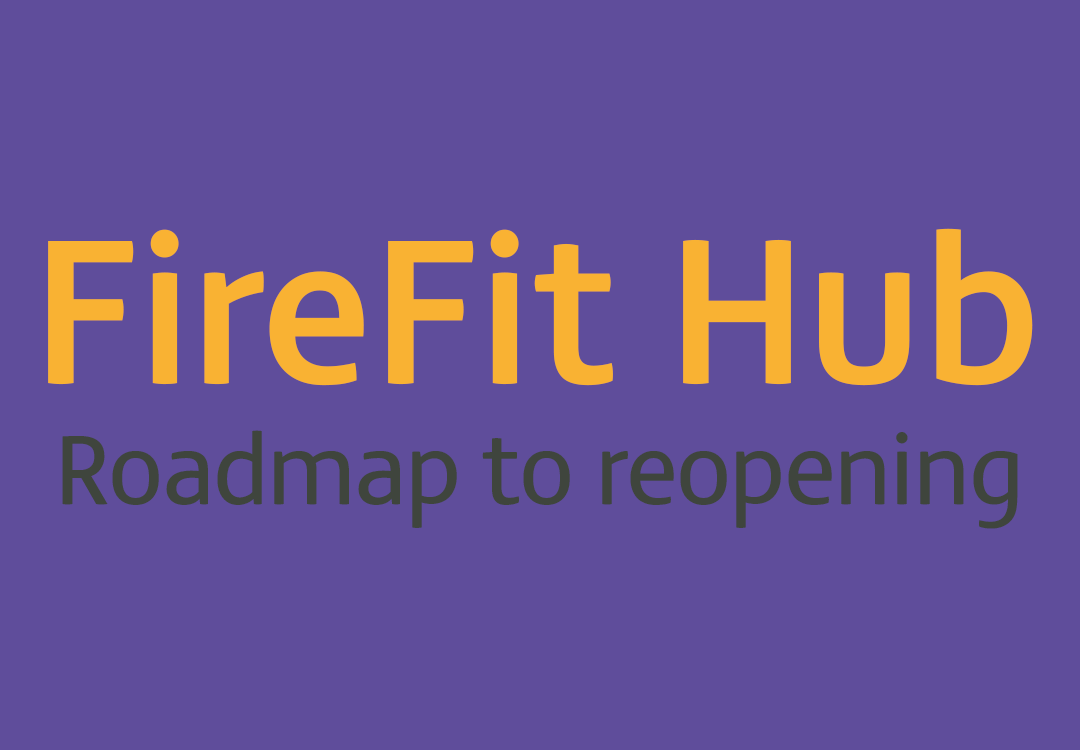 We're Back!
Finally, after all this time, FireFit can welcome you back to the Hub, you guys as excited as we are!
From Monday 12th April, members will be able to enjoy the exciting activities staff have been busy preparing for young members, alongside a variety of onsite sessions for adult sessions including Sister Hub and the Restart programme.
To begin with, we need to keep group sessions limited so don't forget to book your place via BOOK NOW. If you have any problems logging in or want to refer a friend to become a member don't get in touch with the team - 0300 123 5809 or email enquiries@firefithub.org.uk
As long as your membership is up to date, we're treating our young members to free sessions to welcome you back! It won't last forever though so don't miss out. If you need to renew your membership get in touch using the details above.
You might notice some new faces at the Hub along with new layouts, and for those using the gym you might spot some new equipment to enjoy. 
We're counting down the last remaining days and then FireFit starts to welcome members back to the Hub!
What we've got going on...
Junior Zone timetable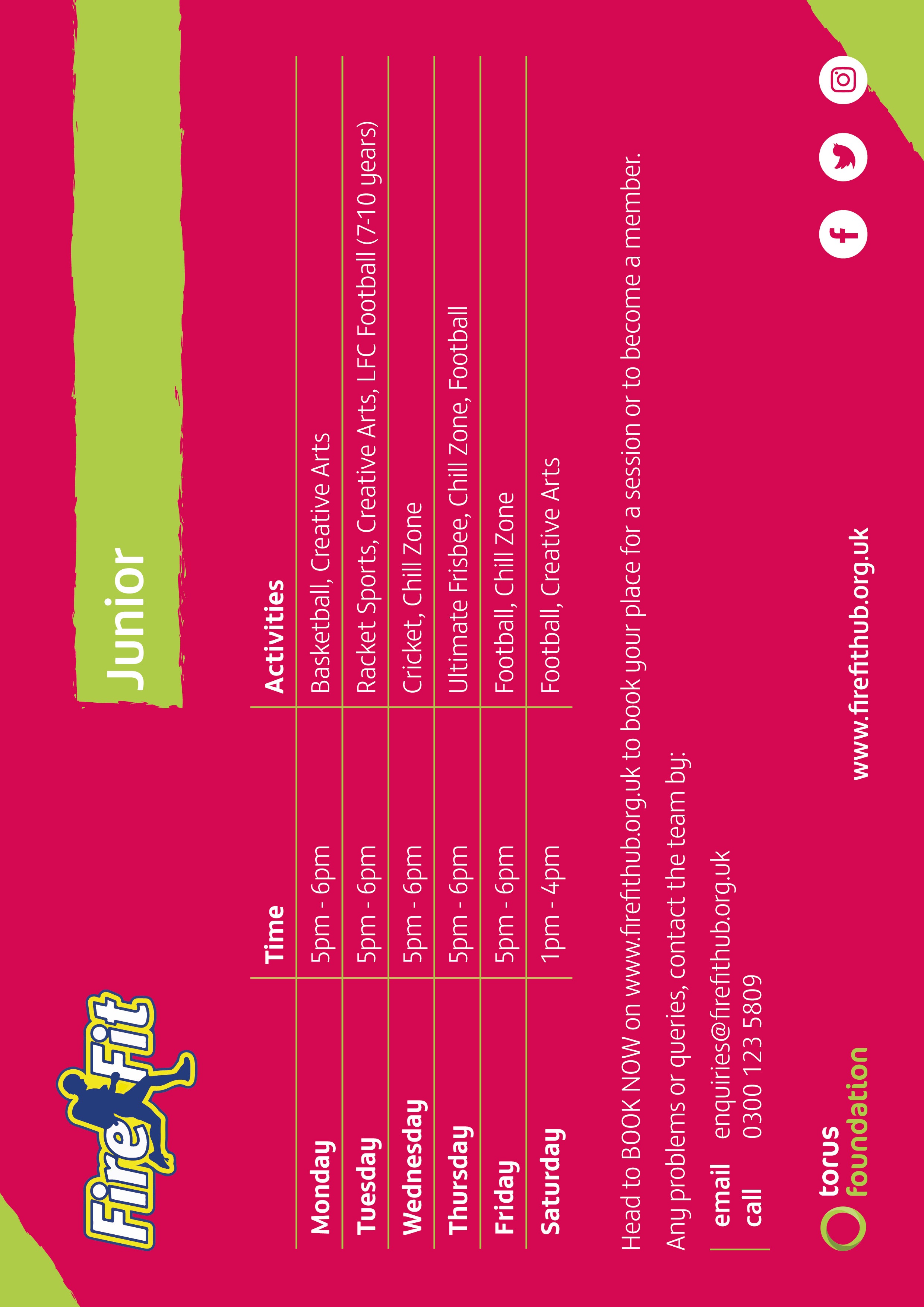 Youth Zone timetable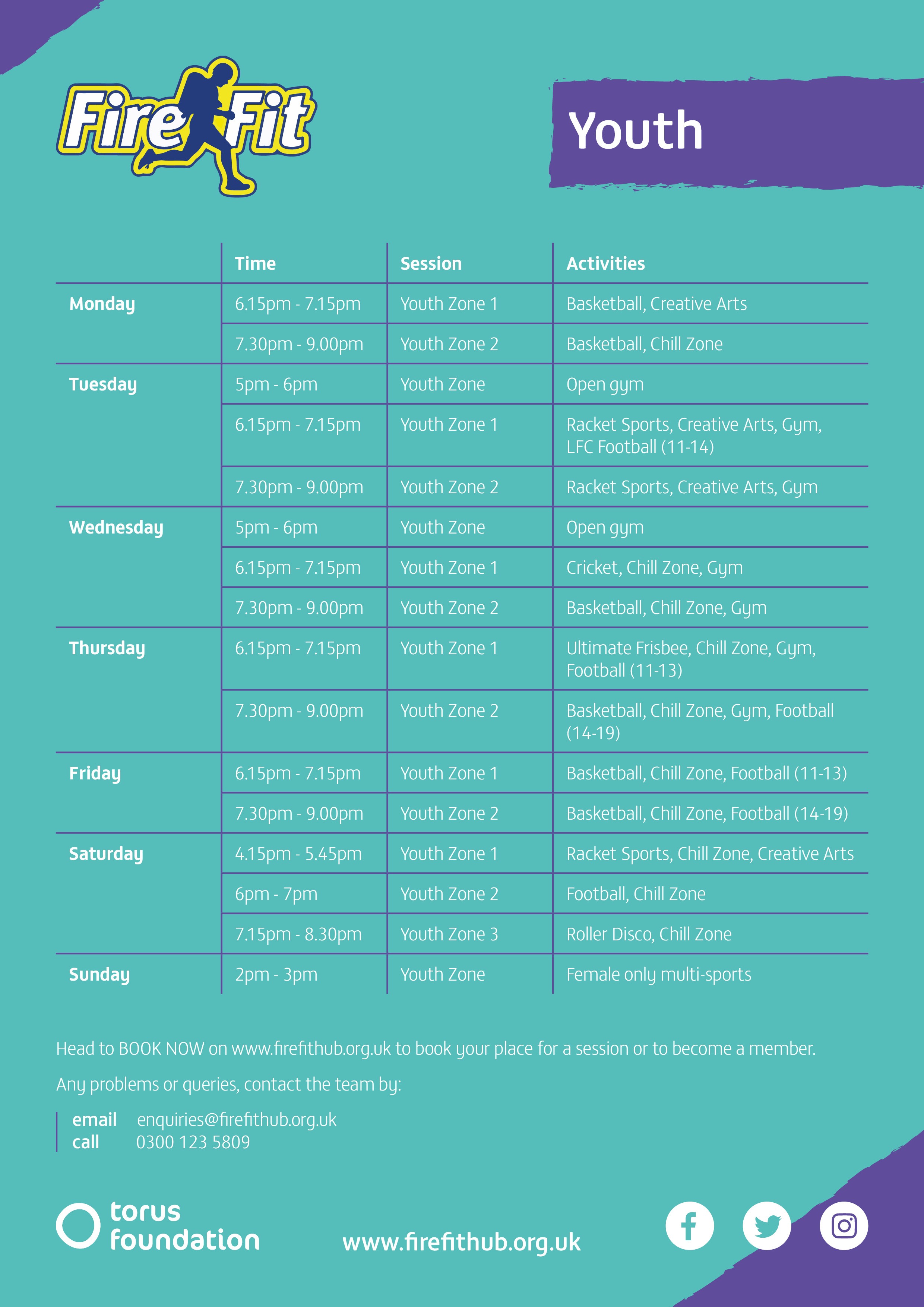 Adult classes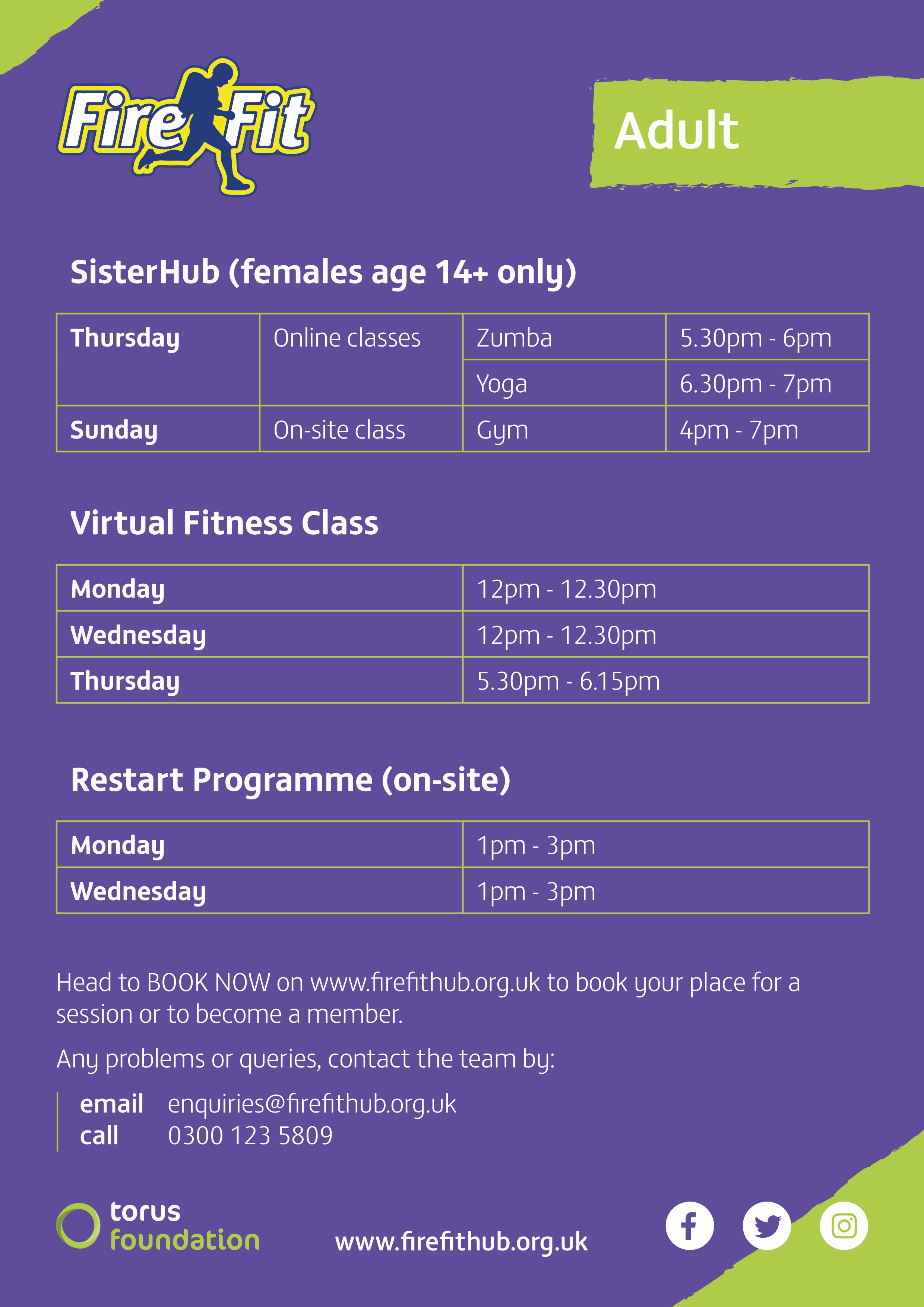 Keeping you safe at FireFit
The team have been busy planning sessions that you can enjoy while continuing to help keep you, other members and staff, safe so please work with the team to follow Covid safe rules:
You'll be asked to wash/sanitise your hands often
Follow new signage that may ask you to keep to certain areas, walkways etc
If you're age 12 and over, face coverings will need to be worn around FireFit, unless you're taking part in a sporting activity
The water fountain is currently closed, so please remember to bring a water bottle which can be refilled or money to buy a bottle of water
Lockers aren't available at the moment, so please don't bring valuables that need locking away
If you need to change for a session, please come in those clothes as the changing rooms are not open at the moment
Toilets will of course be open to those using the facilities